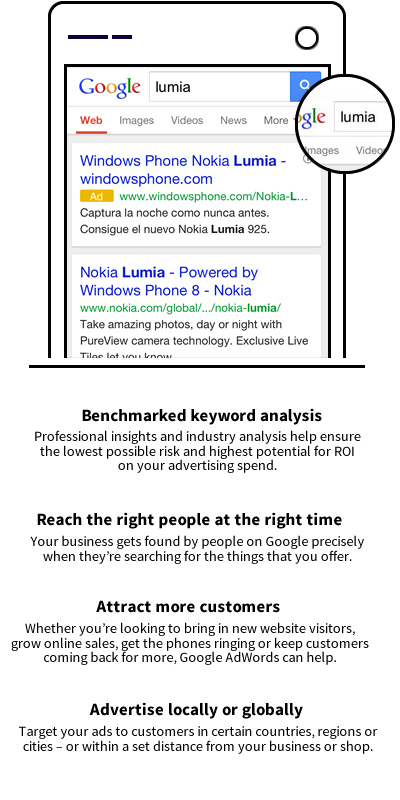 Google AdWords has two ways to advertise, which is
PPM systems or Pay Per Million Impressions, where advertisers pay for the products advertised via Google based on the number per thousand impressions, or his views on the ad.
System PPC or Pay Per Click, where the advertiser pays based on the number of ad clicks didapt of these ads. So if the ads appear on Google search engine but nothing to click, advertisers will not pay the cost of running ads.

AdWords is Google's strategy with targeted Keywords or keyword search. So we can target our advertising out to a specific keyword. For example, if someone wants to advertise on rental cars, so he can target the keyword
"car rental"
on Google AdWords and then the ad will appear in search results when people enter the keyword
"car rental"
.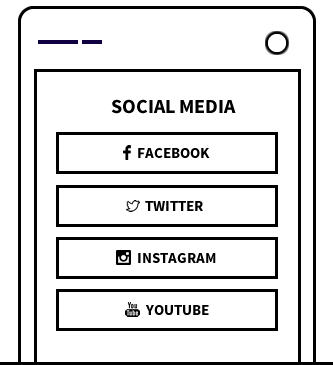 Brand Awareness
When companies join the social channels, consumers can interact with them.

That interaction feels personal to users because of their previous experiences with social networking site interactions.
Loyalty Customers
Through social networking sites, companies can interact with individual followers.

This personal interaction can instill a feeling of loyalty into followers and potential customers.

Also, by choosing whom to follow on these sites, products can reach a very narrow target audience.
Referral Campaigns
Social networking sites and blogs allow individual followers to "retweet" or "repost" comments made by the product being promoted.

By repeating the message, all of the users connections are able to see the message, therefore reaching more people.

Social networking sites act as word of mouth. Because the information about the product is being put out there and is getting repeated, more traffic is brought to the product/company.
Do you have trouble to run your business in the Online World? What you get in the Online World is not as you expect?
To that end we provide a solution that can address your concerns.
With a Digital Marketing Services, We will help and resolve problems that you experience in the Online World.

We are Google Partner to Indonesia and bring the mission of Google to help your business to be more effective and Succeeding With the support of the Professional Team We at World Online.

We were able to intelligently Implement marketing practices with a variety of mediums Digital Like Google Adwords, Facebook Advertising and services other Agency.

We do this for your success in the World by doing proper and accurate marketing to reach consumers precisely and more relevant.

Start Now For Your Success!
SUMA Metal is one of the biggest Steel Supplier in China, we have carbon steels which include steel rebars, steel pipe, steel plate, angle steel, H beam, I beam, Steel Coil and so on. Also we specialized in
Stainless steels
including stainless steel pipe, plate, rebar, parts etc. Service is also our products, we have warehouse for our customers to stock their products, and ship to them separately, which can save money since big quantity once will have more competitive prices. Saving their space as well, some customer do not have the place to stock or stock a huge amount. Shipping can also be complete by ourselves. We make money of course, but also you get cheaper price, because we always keep our profits in a certain percentage.